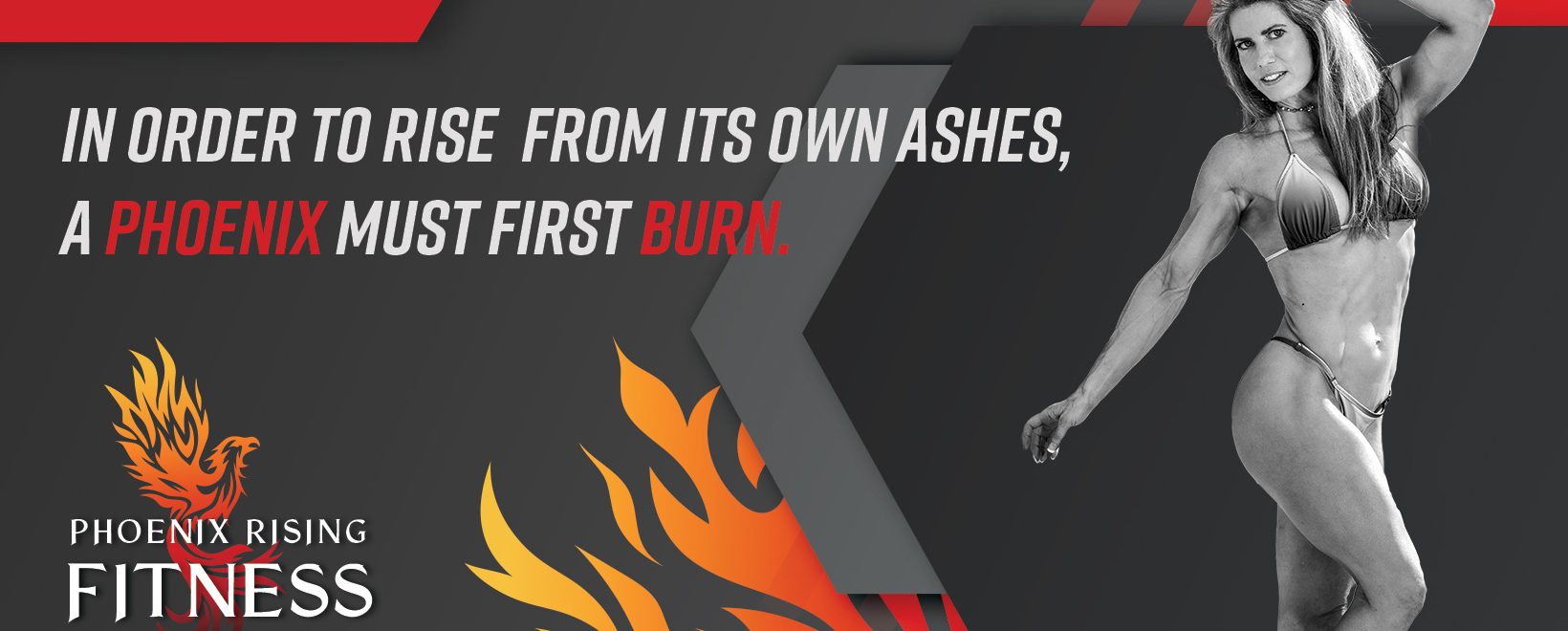 There is an epidemic in the US. Are you going to join the statistics or rise above them?
70% of the US population has been diagnosed at extremely overweight or obese, with 44% obese and rising daily.
4000 deaths a day are obesity related.
Most people who are on even one statin drug will wind up with diabetes within the first year of taking it.
People's attention spans are down from 2 minutes and 40 seconds a decade ago to less than 45 seconds today.
Women are eating less and less calories while maintaining longer cardio sessions and still not able to drop the weight.
Men's testosterone levels are lower than any previous generation. They are so low, in fact, that doctors have literally lowered what they call "normal testosterone levels" now.
Autism and other disorders are at all-time highs and growing at an astonishing rate.
Depression is now experienced by 4 in 10 adults and is on the rise.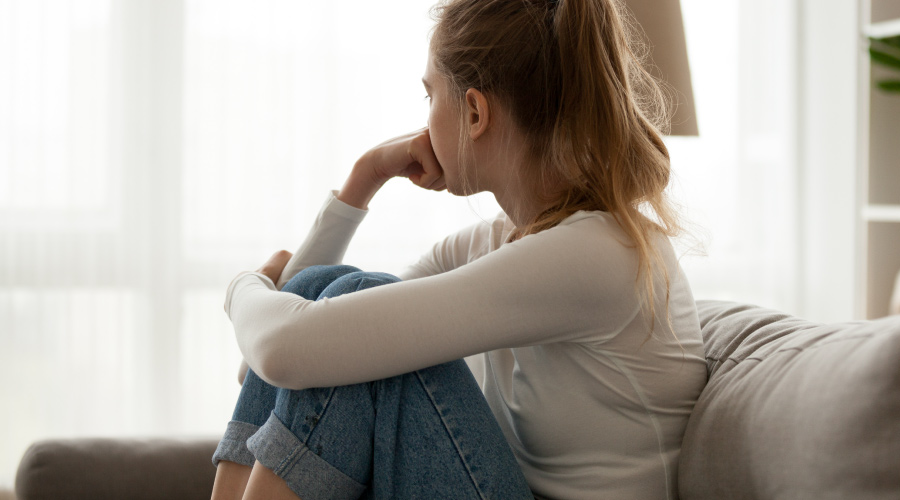 I could go on, but you get the point, and here is what you need to ask yourself:
Do you want to truly live your life or just be another sad statistic?
This is the only life you get. Do you want to treat it like the gift it is, or as a pain in your ass?
The choice is yours every day. The food you eat, the TV you watch, the activities you partake in, the sleep you get, and and the stress you experience—all of it is adding up to the life you live.
So here is the reality: 
All of the statistics listed above are only possibilities, based on choices you make.
So what are you going to choose?
For me, I choose to live,  and the pursuit of my dreams and a fulfilling life.
And I can help you do the same!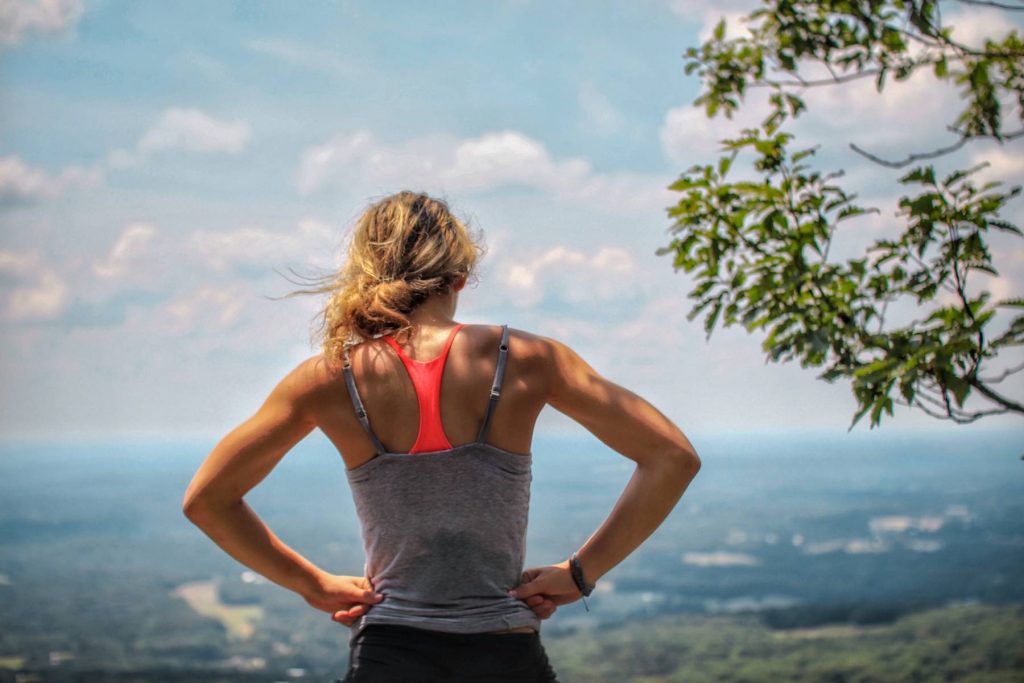 MY STORY (And possibly yours… What sounds familiar?)
I am a trauma-informed, certified personal trainer and nutritionist, fitness model, figure competitor, and mother of three. I specialize in life coaching by taking the average person from "just fine" to "fantastically fit!"
My journey is one of a typical athlete who dedicated her life to her sports. I was involved with everything from gymnastics and swimming to martial arts and bodybuilding.
After having three kids I wanted to remain in shape because I live an active lifestyle. I learned as I went along and as I aged what works best for the body over 20 and after children.
In almost two decades I learned by trial and error and through challenges placed upon me. I had hormonal and stress-related issues, But I never gave up and I always saw these challenges as ways to learn more and have more in my tool box to share with others.
I am now 48 and have never felt better! We don't have to age like our parents or grandparents did. We have so much more information at our fingertips and nutrition is not as difficult as the health industry makes it seem… as long as you have a good coach on your side : )
I have spent my entire life learning by trial and error, and by putting habits in place to be able to remain fit, healthy, and active well into my 90's — or at least that is my plan! And so far I have achieved it. Everyone who knows me will contest to the fact that I have more energy than the average 20 yr old. (And yes, I have done it all 100% naturally.)
Last year, after having so many people ask me how I do it all, I decided that I needed to share my knowledge and expertise with others in a real way.
And it went fantastic for nine months until life decided to throw me a curve ball and see what I'd do with it.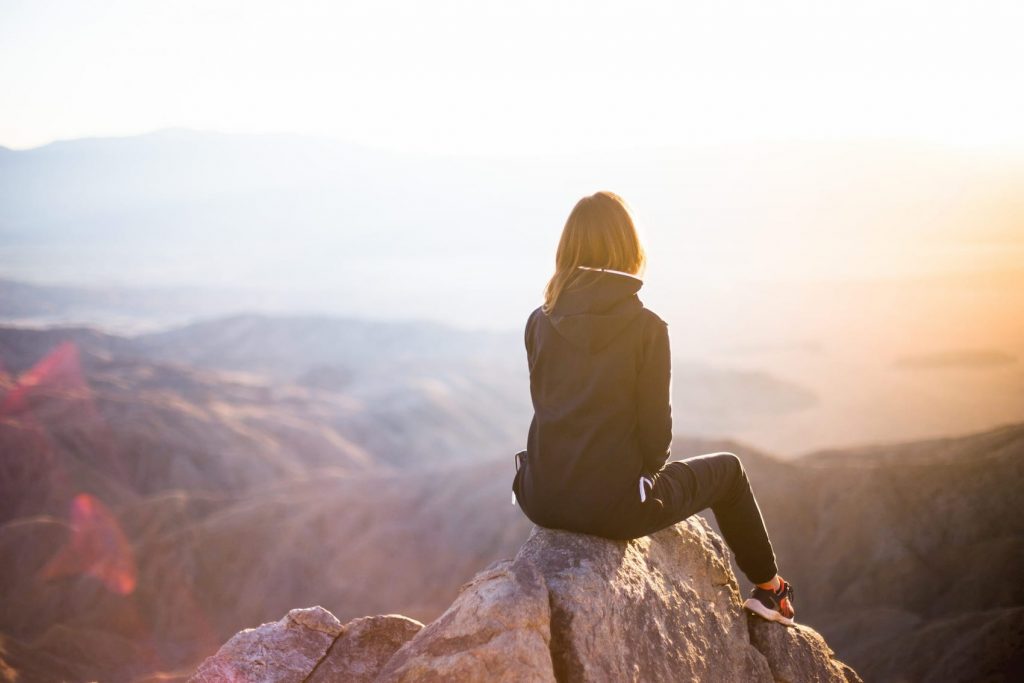 TRAUMA (Guess what? We all have it)
In November of 2022 I put on five pounds in two days and couldn't shake an ounce of it. The trainer and nutritionist in me knew it was not fat, because it is impossible to gain five pounds of fat in two days. So what caused it?
This led me in an all-out quest for answers of what my body was doing!
And it led me down an absolutely intriguing path… that of trauma.
When we think of trauma we all tend to think of military PTSD or rape victims, don't we? The truth of the matter is that we all have trauma from our lives. It is inevitable. The key is in how we handle trauma. But, just so you know, how one handles trauma is really not up to us, but to our nervous system!
Our nervous system is shaped at a young age. It is designed to keep us safe under any and all stress. One thing it does is put on weight to protect our bodies and prepare for future trauma.
If you have struggled to lose wight, the fantastic news is that most likely it's an issue with your nervous system. If you don't know how to deal with life stresses, then you likely won't be able to get rid of that weight.
You see, I had an abusive past. I pushed through this trauma because that's what people from my generation do. We just shove emotions down and move on! Sound familiar?
Well, it turns out that our nervous system may allow us to ignore trauma for a while, but eventually there will come a day when there are one too many stresses (the last straw) and our bodies decide to push against us. Hence, my five pounds of inflammation!
Yes, that is what it was: inflammation.
So, the teacher and learner in me decided to get a trauma-informed certification because if this can happen to me, it can certainly happen to any of us. And it does.
And I wanted to make sure that I had every possible tool in my tool box to offer my clients! And let me tell you, being trauma informed is a game-changer.
I now know that a caloric deficit is only one tool, because our bodies are smart and they will fight us tooth and nail if they see weight as a healthy thing. We can be eating right and working out, but if we haven't addressed the trauma or told our nervous system that it's okay to rest, the weight will never come off.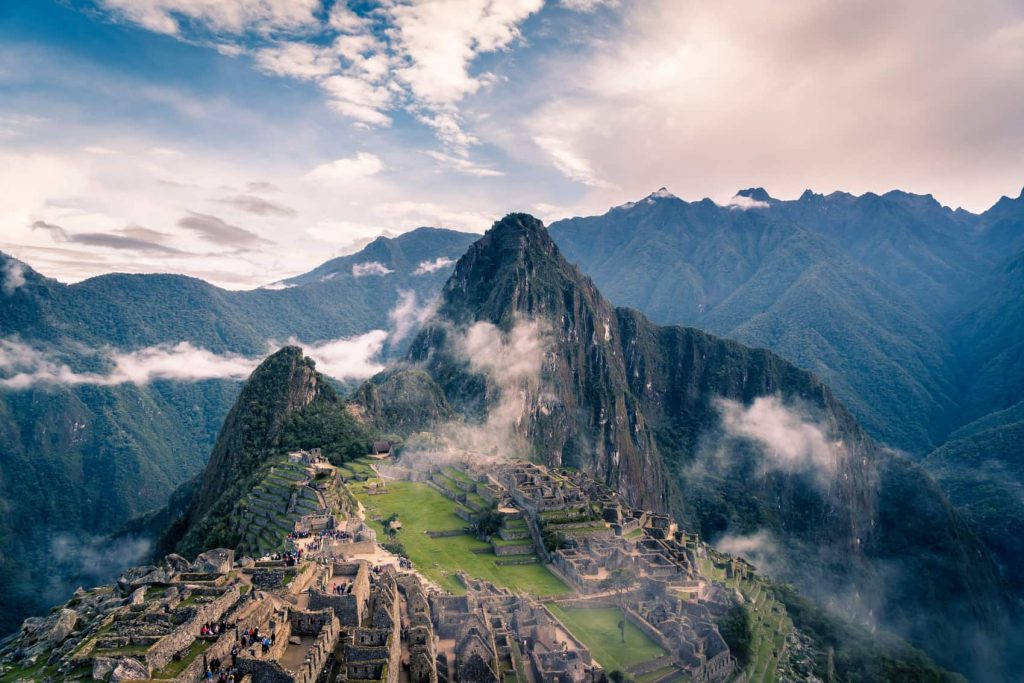 QUESTIONS For You!
So, are you tired of trying fad diets and always falling short of your goal, and even if you achieve it the weight is back on in a matter of weeks or months and usually with a few extra pounds as well?
Guess what? There are scientific reasons for that!
And disgustingly enough, it's exactly what the fitness and health industry want to have happen, because then they can sell you the next fad diet and keep making money while they keep you caged in guilt and self-loathing for yourself.  
Do you want to be done with all that crap?
Do you want to know the real answers to having a healthy body?
Do you want to be fit and healthy all while eating foods you love?
I can help you do just that!
Are you tired of looking in the mirror and feel ing shame, guilt, horror?
That is exactly what all the fitness industry wants you to feel. Let's not give them the satisfaction!
I can help you be proud of what you see when you look in the mirror!
You are capable of huge, amazing and wonderful things, I promise you!
There is HOPE! There is a sustainable way! This is possible for YOU!
I believe in you!
Do you believe in yourself?
Are you willing to give yourself even just one more chance at a healthy, and fulfilling life?
My programs are not like anyone else's.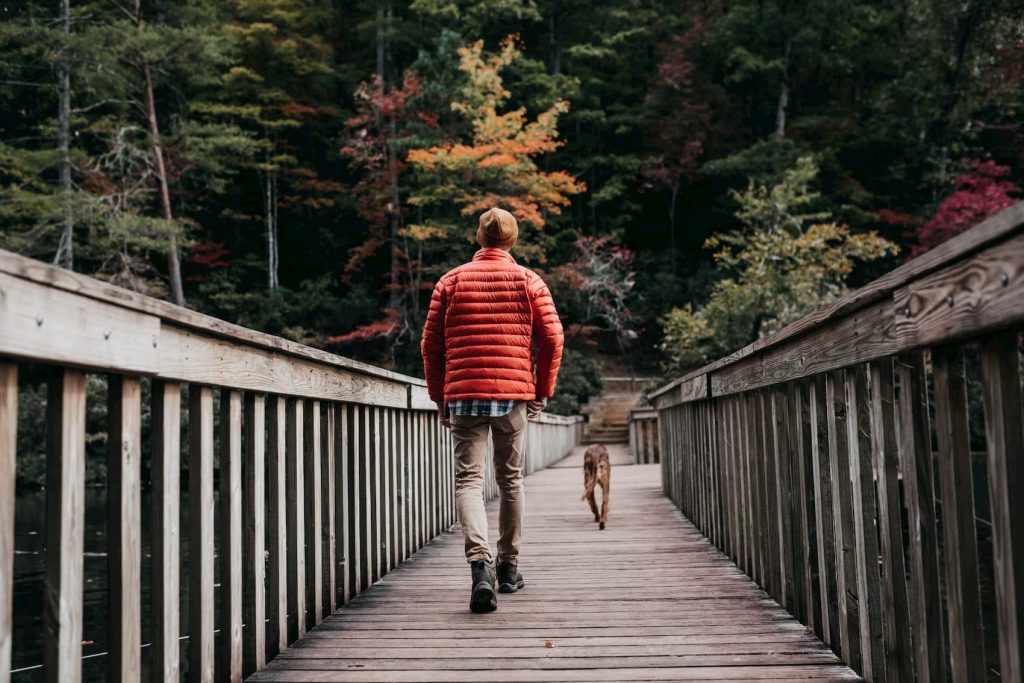 But Can I Really Help YOU?
Some people think that I cannot help them because I have not gone through a huge "fat to fit" transformation. I have simply LIVED physical fitness my entire life.
But this is exactly what makes my program so much better than that of someone who had a huge transformation. Consistency over the long term is better evidence that someone knows what they're talking about.
Because the truth is that it's relatively easy to lose 50 pounds when you are 100 pounds overweight.
It is quite different to keep yourself at a healthy level your entire life because you consistently apply the knowledge, habits, and life skills to your life as you age.
And no, my physique has nothing to do with my genetics. Trust me on this one. Most of those in my family are obese or overweight. And no one in my family has the energy or youth or mindset that I have.
So I am the right person to teach you what I know and what I have learned through living a consistently healthy life. Yes, I know the temptations, the struggles, and the doubts, but I also have the answers and the solutions you need. I know what works and what doesn't work. I know how to get healthy, stay healthy, and find consistency in being healthy. My program is not a fad; it is a way of life.
What I have learned and will teach you is not something that anyone is born with, but it can be taught and applied!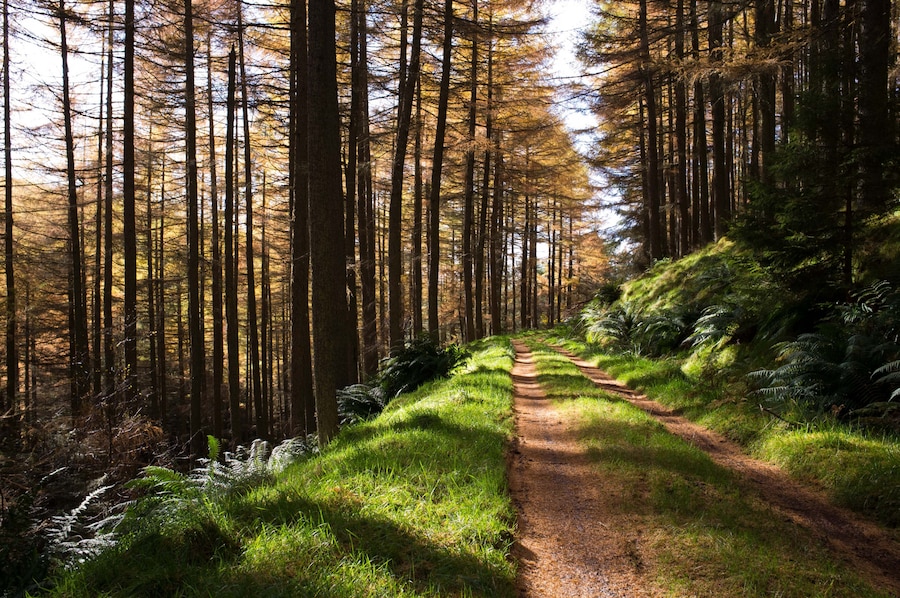 ISSUES they Don't Want You to Know
Here is another truth: energy, positive self-image, and youthfulness won't come to you simply by losing weight.
The fitness industry doesn't want you to hear that though. They want you to think that losing weight will bring you the fountain of youth and lasting happiness forever. But this is not reality; nor is it true.
If you are honest with yourself, how many of the issues below do you also suffer from?
Negative self-esteem
Self-sabotaging tendencies
Rapid fat gain
Slow metabolism
Low energy
Low libido
Muscle loss
Memory loss
Saggy skin
Low-quality sleep
Back and neck pain
Diabetes
Depression
Insomnia
Pulmonary disease
Osteoarthritis
Inflammation
Hormonal issues
and on and on…
Guess what? Going to the gym and being in a caloric deficit won't change those things! Sure, you might lose some fat, but then you will just be a skinnier version of yourself with many of the same problems!
Getting healthy in your mind, body, and soul is so much more than losing 15 or more pounds.
Did you know that most people who lose 15-30 pounds still look in the mirror and despise themselves?
Yes. It's sad but true.
Body dysmorphia is real (Is it ever! I have had it in huge ways after stepping on stage to compete.)
People can change the way they look on the outside, but if they have not dealt with who they are on the inside nothing about who they really are is going to change. Nothing!!</p
And in this world, especially after the pandemic, people are more lost than ever about who they are and what they truly want in life.
But there is hope!
In what I have to offer you, there is healing and there is abundant life!
But it will take your full participation, with mind, body, and soul.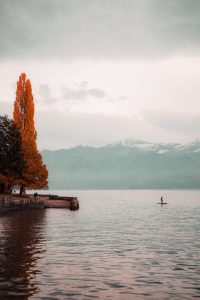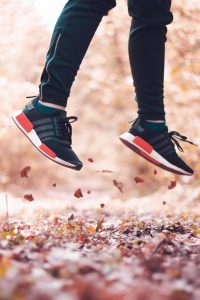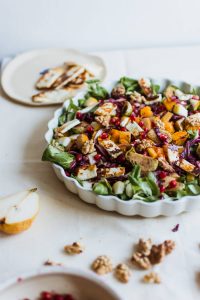 Why It's About FULL BODY HEALING
For starters, if we hate ourselves while we are overweight that mindset won't change just because we are thinner!
Trust me, it never happens. This is why so many people gain their weight back. They didn't change who they really are or what they think about themselves, and so after losing some weight, the old habits and mindsets return, and with them, the weight comes back as well.
If we don't change our life habits, then a 12-week diet change goes out the window as soon as we are "off" the diet.
And if we don't have the tools to eat out and spend time with our friends and eat in a sustainable way, then what is the point of getting healthy in the first place? If you can't enjoy life when you're fit, why get fit at all?
Also, we can't just go on a caloric deficit for 16 weeks and then go back to what we were previously doing and expect our bodies to stay changed. It just won't work.
So we must change our mentality, our identity, our self-worth, our habits, our environments (from our cupboards to possibly our friends) in order to achieve lasting change.
Yes. To have drastic results there usually needs to be drastic change.
But most fitness influencers won't tell you any of this. So you try on the "one size fits all" fitness plan or the newest and latest diet fad, only to find yourself failing again and then blaming yourself for not being good enough.
The dirty secret of the fitness industry is that most fitness plans and diet fads are designed for you to fail, so that they could shame you into buying their next plan. The human spirit is a hopeful one, and industries thrive on selling their newest product to it.
If you want to succeed at a life-changing transformation, you have to do just that… change your life!!
Change your mind, body, and soul!
And that is what no one tells you upfront. Why not? Because it's scary to think that, isn't it? You have to change everything to achieve the life you want? Can you do that? Is it possible?
The answer is yes, you can. Why?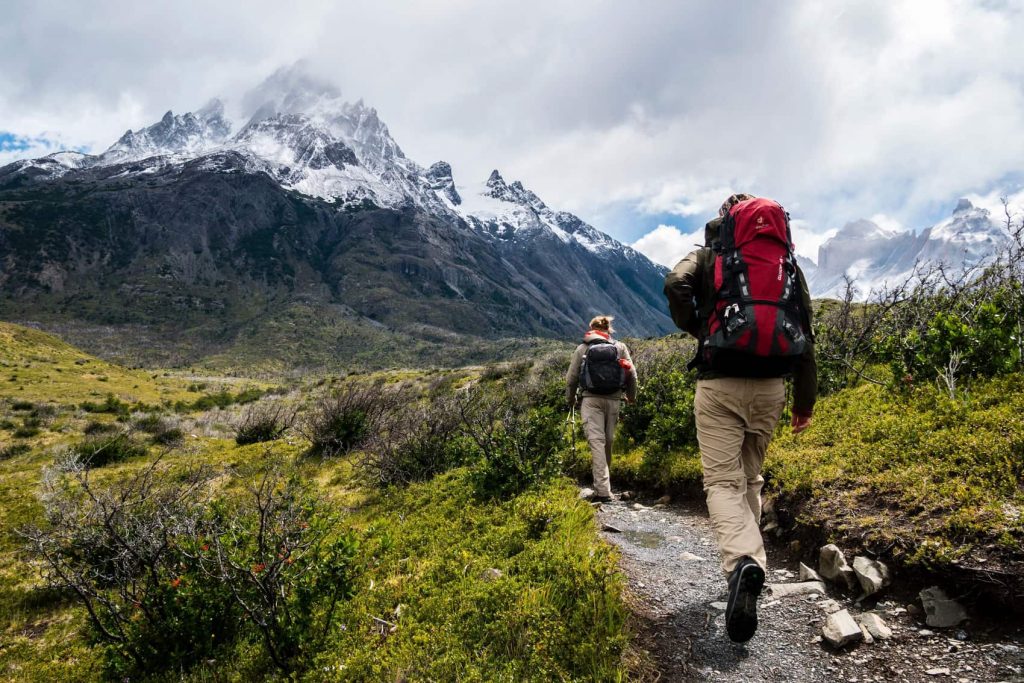 Because I AM HERE TO HELP YOU Do This!
Change is not scary when you have a guide alongside you. And I will be your guide, walking with you on this adventure that will literally change your life.
I always find it so crazy how people will hire a lawyer to guide them through legal questions, an accountant to guide them through tax issues, or a financial advisor for wealth management, or on a smaller scale a tour guide to help them navigate a different country, but won't hire a coach to guide them through one of the most complex events in their life… that of changing their life!
It's time we see our body, mind, and soul as something just as important as our will, estate, finances, or overseas vacation. Because truth be told, if you don't take care of your body, it won't matter how much you acquired for your retirement because you won't be there to enjoy it.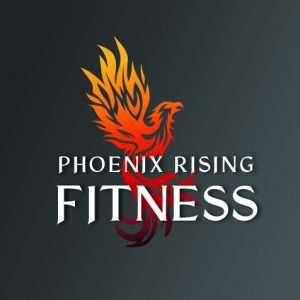 Do you want to Join the family of the Rising Phoenix?
It is a family of people who have chosen to awaken and rise from the ashes of their past into the freedom and purpose of their future.
(The Phoenix symbolizes strength, transformation, and renewal. For only from the ashes of who we were, can we rise up to become who we're meant to be!)
A Phoenix also rises many times because getting healthy in our mind body and soul is not a linear one-time event, but is an on-going journey of continually becoming a better version of ourselves each day!
How do you become a Phoenix who rises from their ashes?
Join me for 1-on-1 coaching and watch your life change into the one you have always dreamed it would be.
I can absolutely promise you that if you put the work in, you will not recognize yourself in 16 weeks. I promise that you will grow in your mind, body, and soul.  
You will awaken the purpose inside of you to become the phoenix you were always intended to be!
If you want a life that you can be proud of, one where you can look in the mirror and watch as you smile back at yourself, then this program is for you.
I will warn you, this is not a one-size-fits-all plan. This will be a plan specifically designed for you by myself based off of what you need personally at this date in time, along with your willingness to put in the work.  
This will not be easy, but it will be doable with me by your side!
Who is This program, for?
someone who is willing to work hard
someone who is dedicated to themselves
someone who has tried diets before and failed
someone who wants to loose 15 or more pounds
someone who is tired of diets that require them to give up all the foods they love
someone who doesn't want to do endless hours of cardio
someone who wants to actually learn how to eat in a sustainable way
someone who wants this to be their last weight-loss program ever
someone who is willing to invest in themselves because they are worth it
someone who wants to get off prescription meds
Who is this program NOT for?
someone who doesn't believe in themselves

 

someone who finds life not worth living
someone who loves being on meds
someone who wants to be a victim of life
someone who is happy being unhealthy

 

someone who loves tons of cardio
someone who enjoys eating only chicken , rice and broccoli
So what is your choice?
Do you choose you and your life
or
Do you choose to be a victim of the rat race and lies?
If you choose to rise like the phoenix you are, then just click the link below to sign up for a free consolation call with me, and fill out the questionnaire so that I can have a good idea of what it is you are looking for in a coach!
I can't wait to help you rise from your ashes and soar like the phoenix you are!!
By taking this step you are saying you are worthy of living this life you have been gifted.
Let me be the first to congratulate you on a choice made from love and abundance. I am so excited for you to join our family of phoenixes!
You got this, I believe in you!
All my love
Wendy
Here is how to GET STARTED:
Step 1: Schedule a Call
Click the button to schedule a FREE 1-on-1 video call to discuss your questions and your needs and learn more about how I can help you achieve your dreams.
Step 2: Answer Questions
To help make the most of our call, please fill out this short questionnaire so that I can get to know you and your needs before we talk.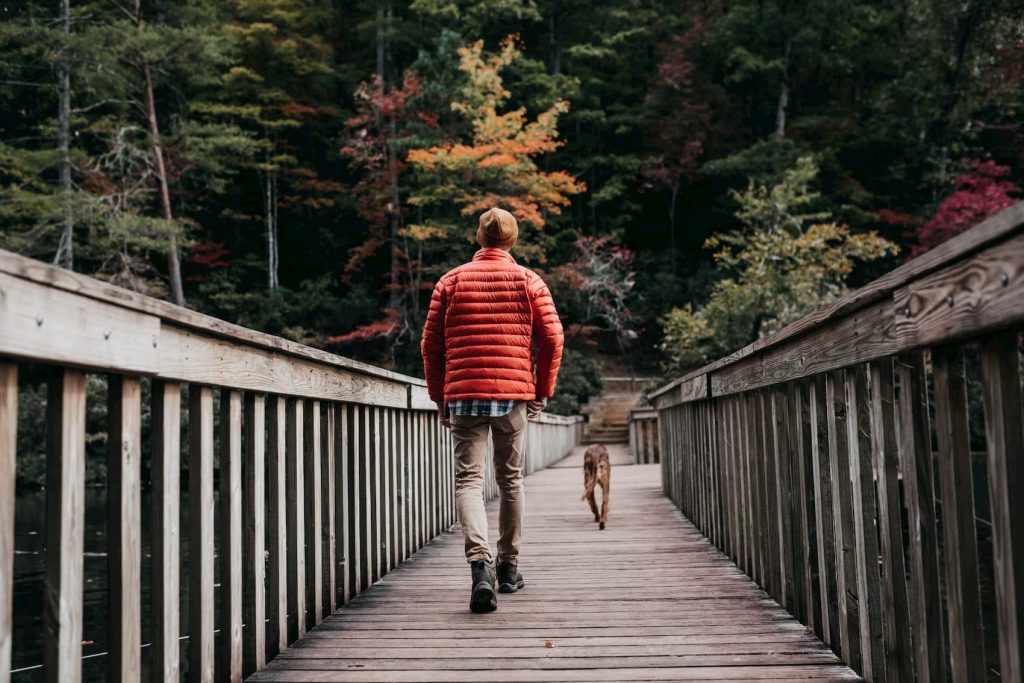 Do You Want Evidence I Can Help You? Here are Some Testimonials from former and current clients:
Testimonial 1
Hi, I'm Mike. As a client of Wendy's fitness program I learned more than just nutrition. I learned a lot about how past trauma can affect our success in a lot of our endeavors. During my program I was diagnosed with (for the second time) Chondrosarcomas, which is a type of cancer that starts in the cartilage at the junction of the bones of the skull base. These tumors can grow slowly or rapidly. Symptoms of Chondrosarcomas depend on their location in the skull base and may include headache, ringing in the ears, and problems with vision, hearing, or balance.

I stuck with the program as I went through a very difficult and intense radiation treatment process called a gamma knife which got it and after it was all done, I've been clear for two years now. My success was delayed, but the lessons of nutrition and fitness have stuck with me and now I'm winning. Success is coming in little steps, but I'm winning.

And it's all because of the common sense approach of this wonderful woman that has researched and challenged all the "fads and gimmicks." There ain't one, kiddos. Nutrition and work, that's the secret.
Testimonial 2
The HGH product Wendy is passionate about is helping me immensely. I've been using it for a month now and I'm seeing some improvement in my sleep, my mood, energy levels, and the aches and pains I've had are dulling down.

My background is former deputy sheriff with a lot of SWAT/SRT operations and a lot of injuries during that time. I have also had 28 years of automotive factory work hard work, and been involved with the family cattle farm since I was old enough to pay attention. At 53 years old my body is wrecked up a little bit. But the HGH is starting to help me feel better.

Wendy has given me the knowledge, tools, confidence and strength to reach my goals. I realized that if I want to live a fit and healthy life, I CAN and I KNOW now how to execute that after training with Wendy.

My clothes feel and look better on me, my self-esteem is at an all-time high, and I'm more there mentally and physically for my children and myself love is stronger than ever. This is all due to Wendy and her training program. I highly recommend it to anyone looking to change their lives, PHYSICALLY, MENTALLY AND EMOTIONALLY, she can and will help you.
Testimonial 3
Wendy is the BEST!!! I have worked with her for over a year in a half. She has helped me and supported me in so many ways. She helped me figure out my goals and reach them. She has always held me accountable without being intense and she is always thoughtful with her advice she gives. I have never felt like she is rushing through her feedback to me just to get it done. She takes her time and covers all points that were brought up in my check-ins.

I look forward to my checking every week as they set me up for SUCCESS and give me a clear focus for the week ahead. If I have any questions or concerns throughout the week, Wendy is quick to respond too. This helps me stay on track soooooo much!! She's just the GREATEST COACH/MENTOR THERE IS!! I HIGHLY RECOMMEND HER FOR ALL YOUR HEALTH/FITNESS and TRAUMA INFORMED COACHING.
Testimonial 4
Wendy is so much more than her Instagram persona. She guided me through a period of transition that pushed my mental and emotional limits. If you want a coach that will push you while taking the time to figure out how you operate-your motivations, look no further. Take the Leap with Wendy. Also, if you are an individual with a disability, you will find a safe space with Wendy her unique life experience will help you maximize your results.
Testimonial 5
Have you ever noticed how so much of the fitness advice online is contradictory? Some say that eating carbs is bad. Others say carbs are fine. Some tell me that I need to only eat chicken and salads, while others say that a beer and chips are okay in moderation. And what about dietary and workout supplements? Which ones actually work? Which ones are scams?

If you have questions like these, then Wendy's coaching is for you. She has a LIFETIME of experience to share with you, and best of all, she has studied all the diet and workout fads and knows the answer to any question or issue that you can bring to her.
Testimonial 6
Stop wasting your time trying to sort through all the diet and fitness theories that are out there. Wendy has done the work, and she knows what she's talking about. Her body and personality are PROOF that she knows the truth.

Best of all, Wendy doesn't just help with diet and fitness coaching. Since she provides trauma-informed coaching, she was able to deal with some of the root issues and hurdles that were keeping me back from achieving the best body and mental state possible. I have never felt better or looked better!

Wendy's dedication to my health and fitness (both physical and mental) is nothing short of inspiring. Her gift of coaching is something that helped me become a better version of myself. And she can help you too. I promise!
Here is how to GET STARTED:
Step 1: Schedule a Call
Click the button to schedule a FREE 1-on-1 video call to discuss your questions and your needs and learn more about how I can help you achieve your dreams.
Step 2: Answer Questions
To help make the most of our call, please fill out this short questionnaire so that I can get to know you and your needs before we talk.